• 1980s • Europe '81 • Grateful Dead • Road Stories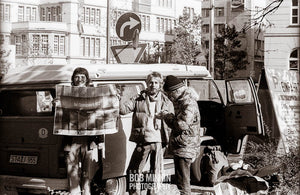 Munich to the Walter Köbel HalleRusselshiem, West Germany10.13.81   After recovering from the great show the night before at the Olympiahalle, I made my way from the youth hostel I was staying at in the suburbs of Munich to the main train station, the "Hauptbahnhof". Wearing my "Relix" shirt I was spotted by a group heads while I was wandering around the station looking for the train to that night's Grateful Dead show at the Walter Köbel Halle in Russelshiem (near Frankfurt). They invited me to travel with them to the show, in a VW camper van, and the plan...
---
• 1980s • Grateful Dead • Jerry Garcia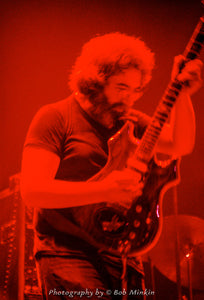 Grateful Dead Road Stories—Europe '81The ForumCopenhagen10.8.81   I had heard that the Dead were to do a European tour, so I figured out the details, passport, grab a "Lets Go Europe" book, (hey the internet wasn't invented yet!), plane tickets and off I went. I was 22 and went solo! After arriving in Brussels the morning before, I took an overnight train, then a train ferry to get to Copenhagen. I saw all the flags at half staff, I wondered what happened. Saw a newspaper and found out that Anwar Sadat was assassinated… so sad. He was a leader that...
---
• 1980s • Jerry Garcia • Jerry Garcia Band • Keystone • Road Stories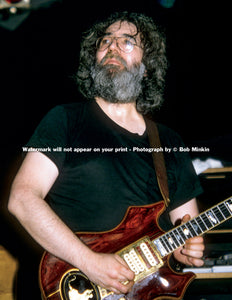 In '81 during a trip to the Bay Area I lucked out and caught a Jerry band show at the Keystone Club in Berkeley.
---
• 1980s • Jerry Garcia • Jerry Garcia Band • Phil Lesh • Road Stories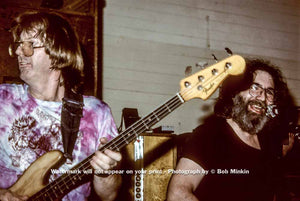 This gig was very special. It was a Jerry Garcia Band show and Phil Lesh sat in for John Kahn—one of just three times that
---
• 1980s • Grateful Dead • Press Conference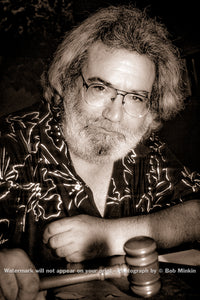 The day before the Dead's Madison Square Garden run, there was a press conference held at the United Nations for Rainforest Action Network.