• Capitol Theater • Jerry Garcia Band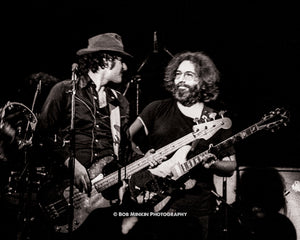 Jerry Garcia Band at the Capitol, Passaic, NJ3.17.78 Went with my friend Joel and his older brother Dave who drove us in his VW Scirocco. Dave drove us to a lot of shows back then. Dave was also pretty connected and had two extra backstage passes that he graciously gave to us. So there were were, backstage at the Capitol, not quite 19 years old, trying to stay cool and soaking up the vibes as it was a heady experience. I bumped into my friend Pammy back there, and took a shot of her with Jerry. Jerry said, "make it...
---
• Capitol Theater • Jerry Garcia Band • Keith Godchaux • Road Stories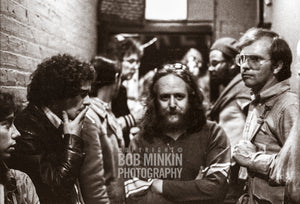 All my early Dead shows and many Garcia Band shows featured Keith on keyboards. Here was a cool backstage experience for my 18 year old self.